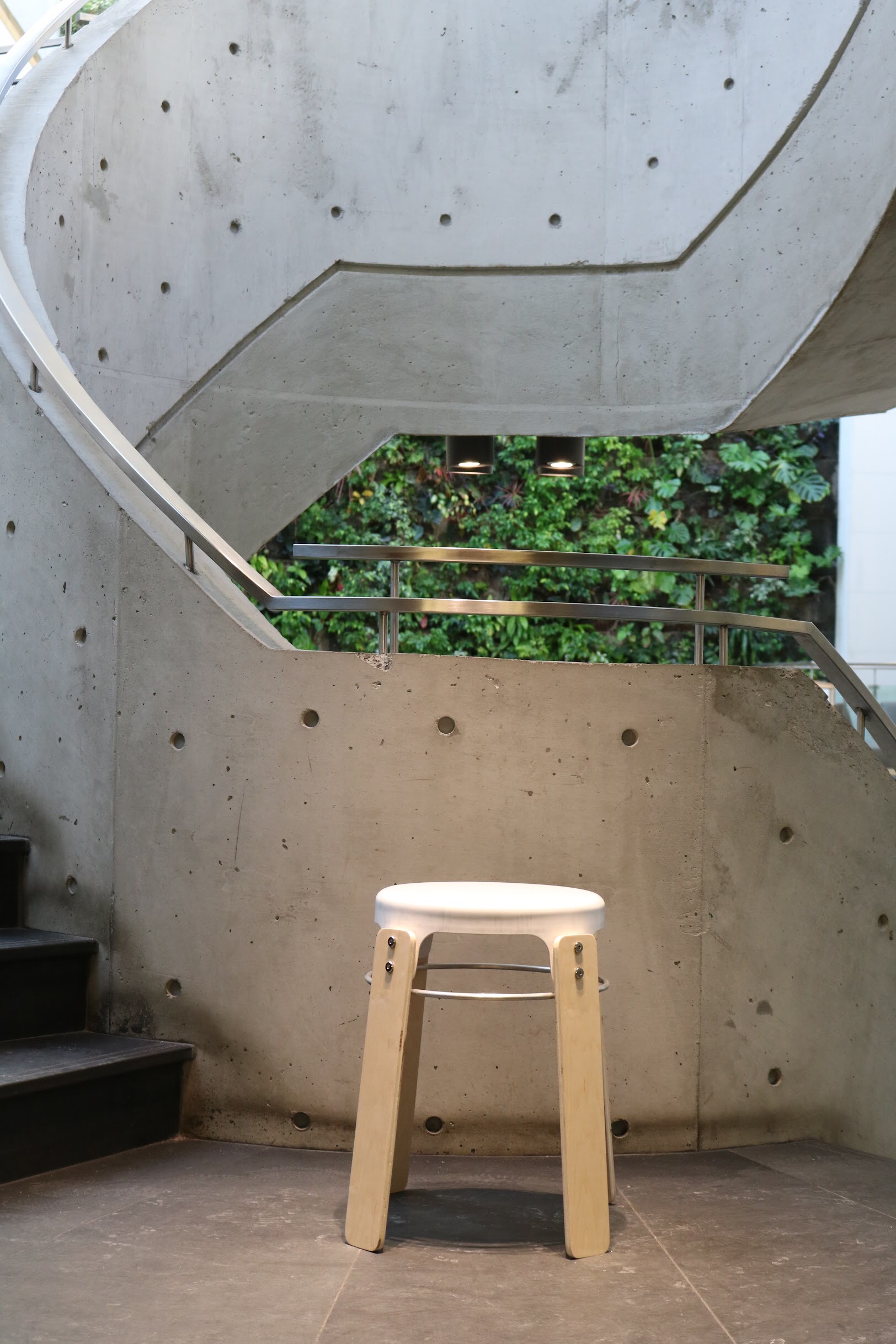 A lightweight, eco-friendly stool that is designed for portability and comfort.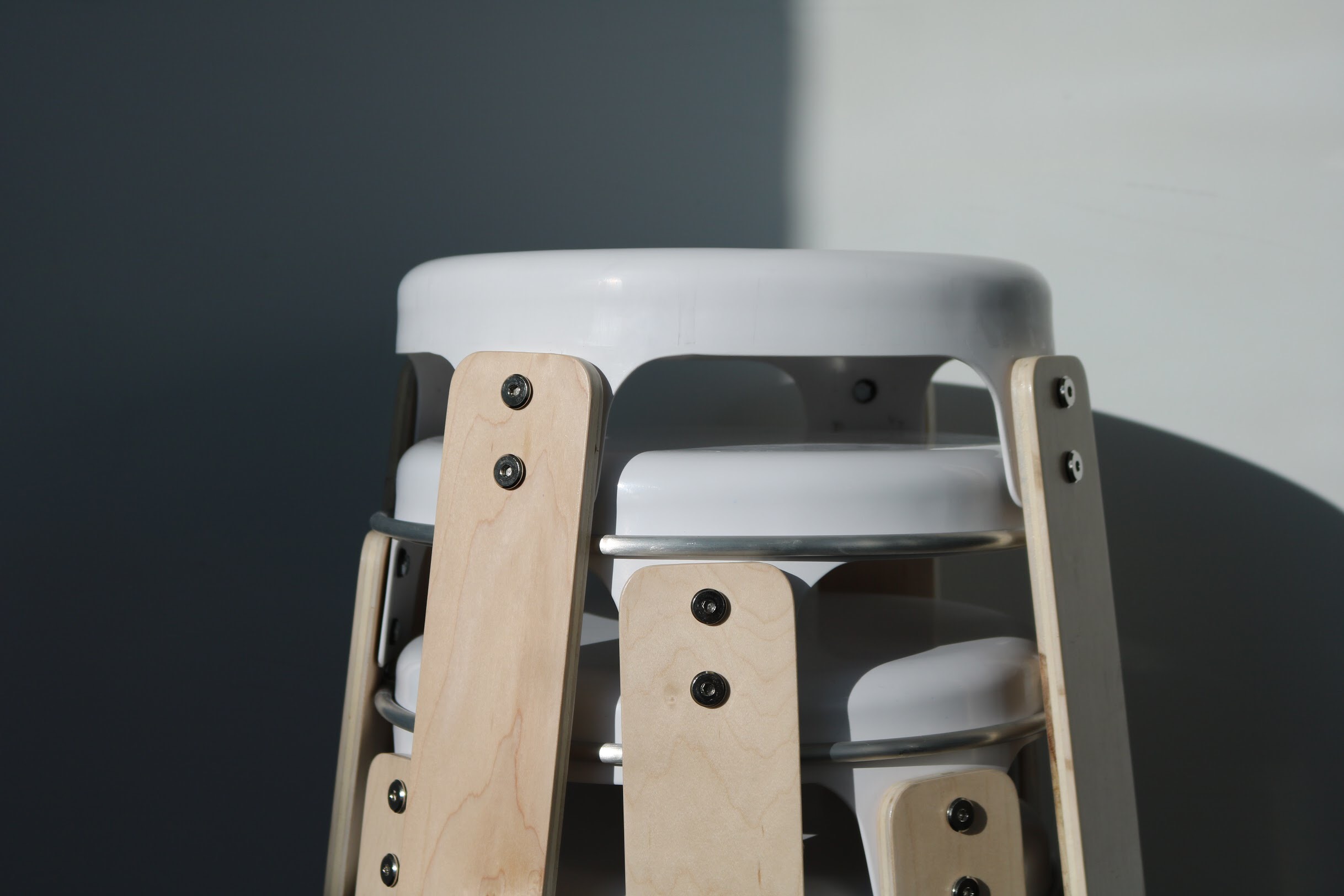 Compact, portable, friendly.
The Core Stool stacks one on top of the other. This allows the stools to take up as little space as possible, while remaining easy to pull apart.
Simple, ,honest, & nothing to hide.
Exposed bolts, distinct materials, and an attractive aesthetic, the Core Stool is both complex in it's design, and yet it's so easy to see how it all comes together.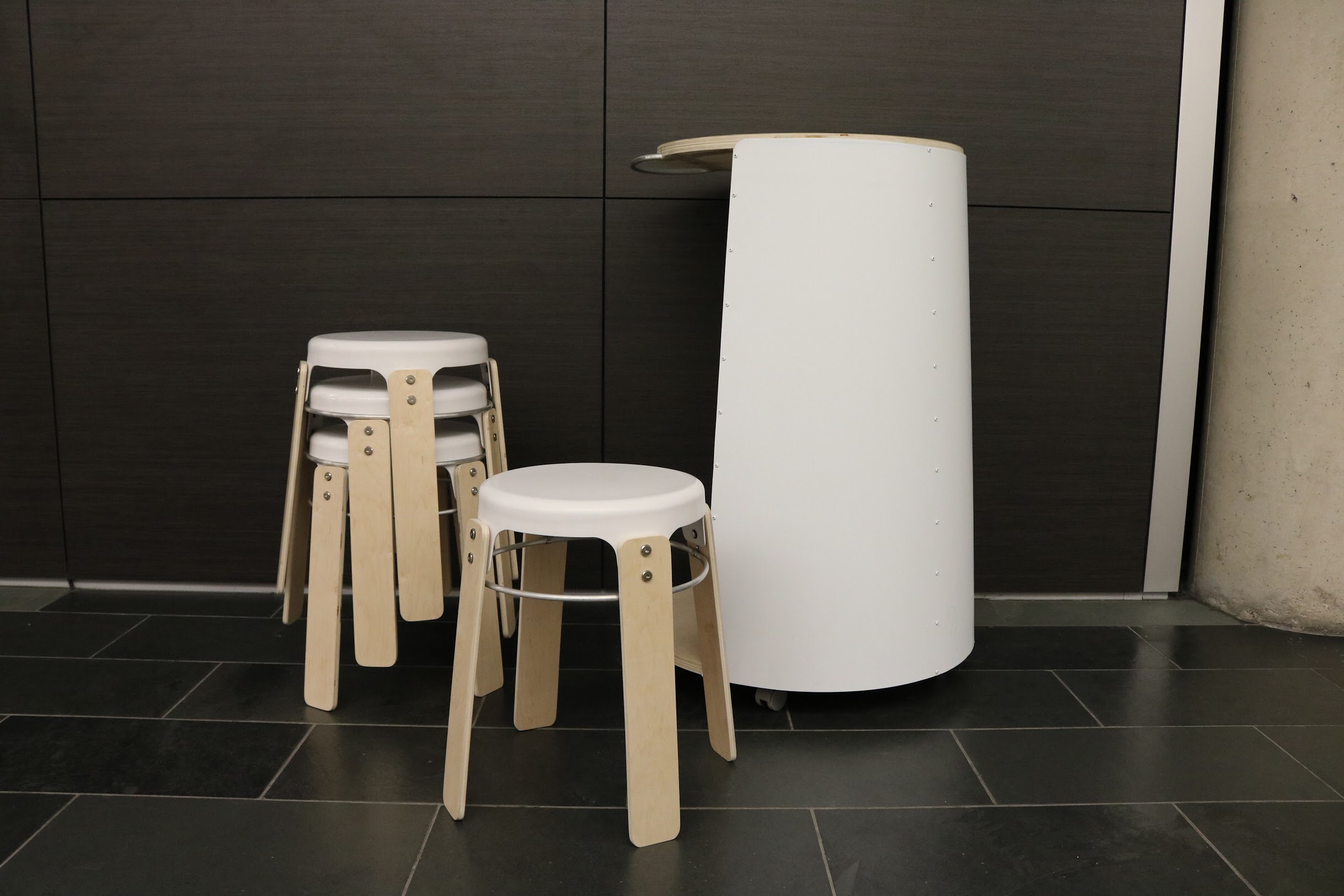 Share More. Share Anywhere
Start ups, satellite offices and open concept spaces don't need large, expensive board rooms. Since the future is mobile, the Core was designed to easily roll out and set up for a quick meeting, and can easily be tucked away when not needed.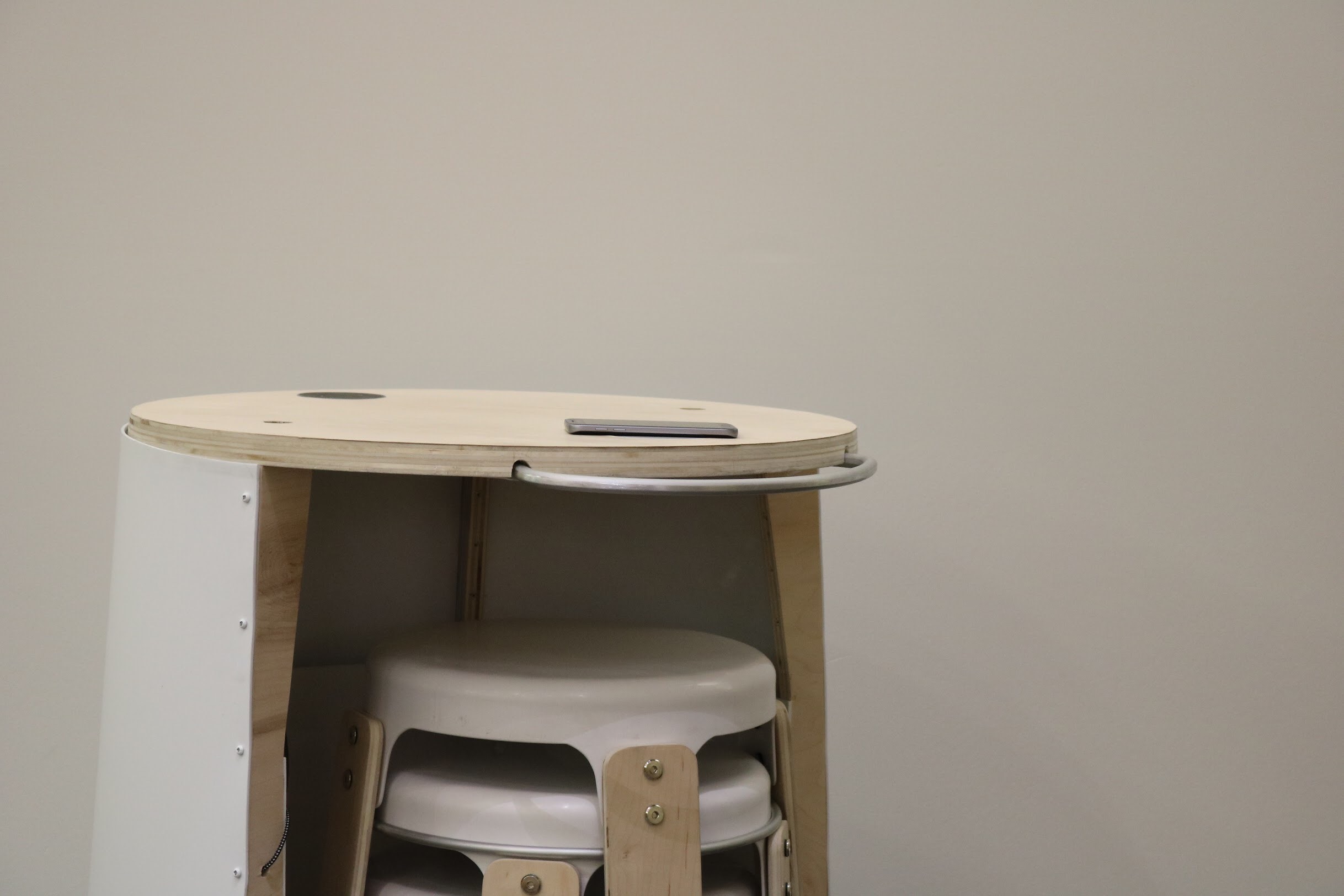 Everything but the kitchen sink
The Core is a powerhouse on wheels. Literally. An internal battery allows users to charge their devices, take advantage of the built in wireless charger, and bring their presentations to life with the use of an Alexa powered bluetooth speaker.
The Future is bright.
The Future is mobile.
The Future is Core.